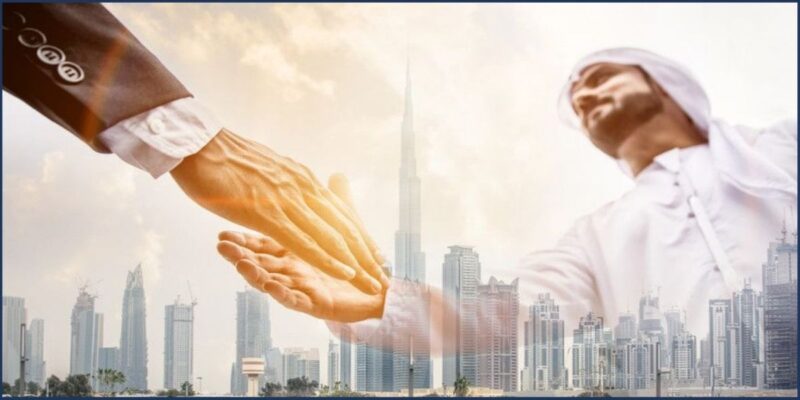 Local Sponsor Arrangements
A local sponsor is a resident of the United Arab Emirates and he is ready to invest in the LLC. Additionally, the company would be run and appropriately managed by international folks who wish to get established there. But you will pay a reasonable amount for using a local sponsor or investor's name. If you are thinking that there is only one sort of sponsorship, then you should get an accurate evaluation of it. It is an extended terminology including different aspects two of them are corporate sponsorship and individual sponsorship.
Corporate Sponsorship
Do you know why a corporate service is named so? It is because it involves a corporate sector. It means a UAE company is going to invest in your business as a corporation. There is a particular condition for it too. You need to consider it for appropriate working. It is mandatory for an individual who is seeking business investment in UAE by the company there would get a 49% share of the entity.
And the rest 51% will be kept by the corporate that is ready to invest in your business. You can enjoy local sponsorship in UAE with highly developed approaches and different restrictions. If you will follow all the regulations with no flaws, then you can flourish in Emirates as an entrepreneur. For the best consultancy services regarding local sponsorship, trust Shukar's expert law advisors who ensure you confirmed success with their immense experience in this niche.
Individual Sponsorship
Here comes the second thing that includes not a company but an individual. You must have an idea here that if you are going to start a business in UAE, then you will be a non-UAE individual. And you are going to ask for investment from the resident of the United Arab Emirates. He will invest in the business for 51% shares holding in your business setup. And you will hold 49% of the entity that you are going to start there.
Local sponsorship is a highly challenging task that requires maximum support of sound knowledge and immense prior experience in the field. But don't worry when you avail yourself of the services at Shukar, we can offer you high-end guidance with your essential documents verification and application approval, etc. Everything including visa arrangements will be accomplished by us for the clients if you want 100% guaranteed efficacy of the services!
You can also avail yourself of our consultancy for local sponsorship arrangements with exclusive details and all trendy evaluations. Shukar has all advanced aspects that mainly deal with your requirements and guide you rightly. We are assisting in canceling visas, dealing assistance docs with local authorities, closing bank accounts, facilitating renewals, and much more. You should not go for a local sponsorship as it can create many problems for you in the future.
Investigate the authenticity of your sponsor and then ensure any activity and settlement with one further. Shukar's experienced folks can help you in getting the most optimized local sponsorship for your business which must be beneficial for it.